United Publications Conferences / Events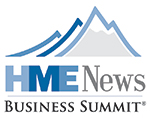 Over the past 17 years, the HME News Business Summit® has established itself as the premier education event for HME leaders. We combine high-level learning with dynamic networking opportunities, creating the perfect environment for business leaders to form partnerships, find solutions and strategize for success.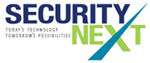 SecurityNext: The ground-breaking security conference. The convergence of physical and IT security is forcing security professionals to rethink the way they provide — and many times design and maintain — products, systems and services. Whether you are an integrator, consultant, end user or supplier/manufacturer, SecurityNext is here to help you navigate, leverage and profit from the latest technologies, trends and products to stay ahead of the competition and improve your bottom line.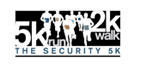 The Security 5/2K is a one-of-a-kind event for the security industry. It's the chance for our industry to come together with a common goal in mind—helping children in need. All proceeds generated by the race will be contributed to Mission 500, a nonprofit organization that works closely with the security industry to provide aid to children and families living in poverty in the US.
Your support will help provide food for hungry families, core school supplies, clothing and other essential items. Please join us in fighting poverty in America!